Featured samples of zirconium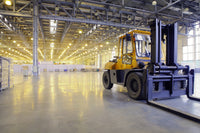 Facilities
Headquartered in Albany Oregon, Zirconium Research Corp. has been supplying zirconium, hafnium, and niobium to industry for over 30 years. We specialize in supplying to grain refining master alloy producers and commercial users of zirconium and hafnium.
ZRC specializes in supplying zirconium sponge and zirconium solids in various alloys. Contact us for current prices on zirconium, hafnium, titanium, and related metals.
We also offer custom alloy creation where we weigh, mix, and press ingredients into ready to melt pucks. This is ideal for medical and aerospace applications.
CONTACT